Discover more from Post-Nomad
✍️ A digital nomad on meaning, legacy, and finding home. Based in Barcelona 🇪🇸
Weekly Update 8/4/19: Work, Healthpolity, & the Ikea-zation of Travel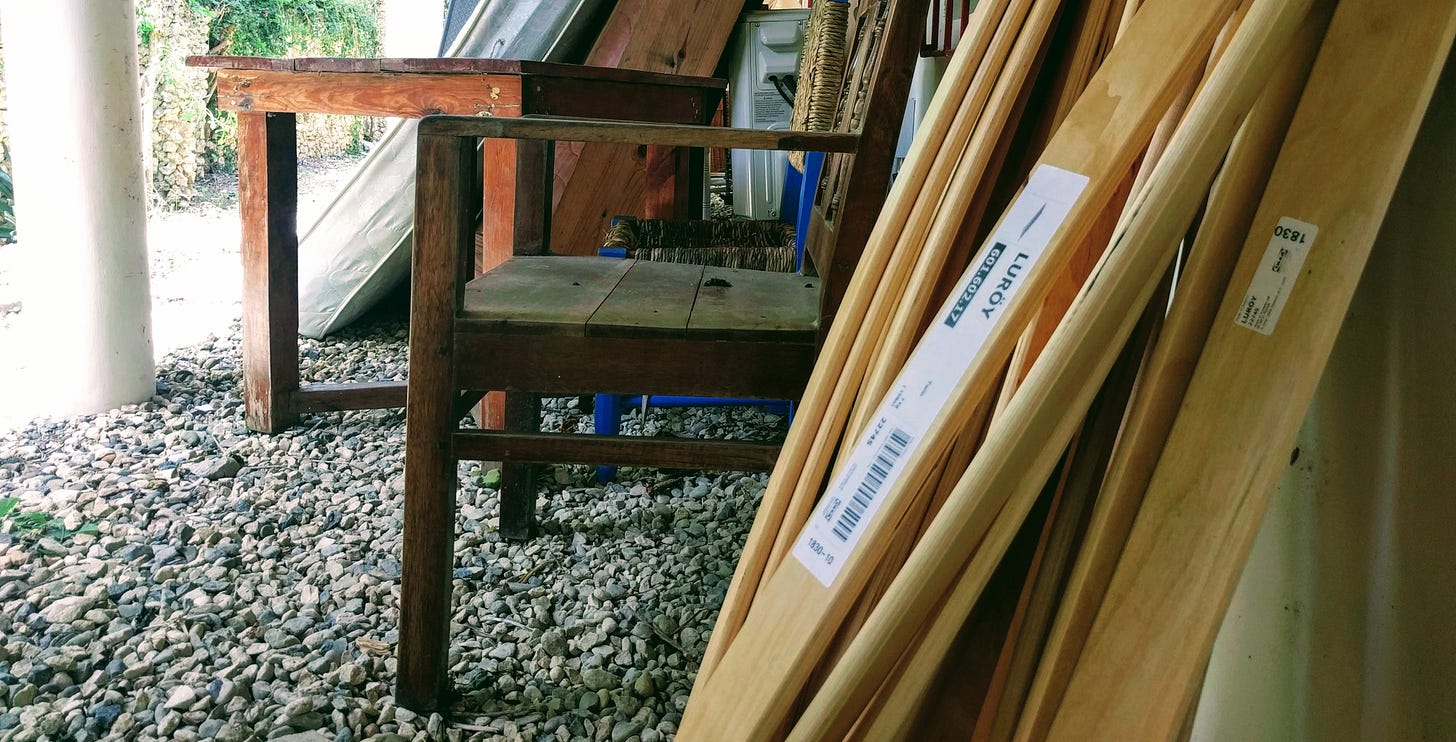 Greetings from the Dominican Republic,
The wind report here is 18 knots a day, every day, starting a 2pm and lasting until 5pm. That's one of the great things about kitesurfing in the DR in the Summer: it's on a schedule. Mornings are spent working, then the wind starts blowing like clockwork in the mid-afternoon, and if you have more to do after a good kiting session, you can always check in online come early evening.
Work Update
Next week I'm going to have a longer post about what was going through my mind as I decided what I wanted to do next post-USACS. As I wrote last week: it was probably the best job I ever had, while simultaneously hollowing out my soul just a bit at a time.
For years, I had contemplated what I would possibly do if the job were ever to go away, and I always knew that the thought of suddenly having to report to an office 9-5 (or in D.C., more like 8-7) would be depressing as all hell. Not going to say it would lead me to slit my wrists or anything, but nevertheless that was the joke.
On the other hand, I do like writing. And I'm good at it. And after nearly 10 years doing content for healthcare companies, I do know an awful lot about healthcare. So, last week, I officially announced the launch of a healthcare-focused newsletter: Healthpolity. 
Healthpolity
I didn't overthink the name, but it's meant to be the combination of healthcare, politics, and humanity. The idea is to use knowledge I've gained about healthcare from almost ten years on the inside to explain what is going on in a way humans can understand.
Who am I writing for? Anyone with a professional interest in getting smarter about healthcare. You can check it out here: https://healthpolity.substack.com.
The Ikea-zation of Travel
Here in the Dominican Republic, I have been drinking my morning coffee out of the exact same Ikea coffee mug as I use at home. Outside the window to the apartment here (see the picture at the top), there are stacks of Ikea Neiden bed frames and Luroy slats - the same exact beds I used to furnish the kids room at my New Hampshire house.
Earlier this year, while I was browsing Airbnb listings for a trip to Montreal, I was struck by the furnishings in the photos: there was a Malm bed, there a Friheten sleeper sofa. Wasn't I going to Montreal for its offering of old world Europe in North America? Then why was every listing dominated by Swedish modern Ikea?
It's not just Montreal. It's global. This past winter, my partner and I traveled to Greece, Hungary, and Slovakia, and along the way we stayed in Airbnbs full of Ikea furniture, Ikea plates and silverware. And right there hanging on the wall in old town Athens, the birthplace of Democracy: the perfectly bland and unmistakable Ikea wall art. My partner's apartment in Prague? Furnished almost entirely with Ikea.
When I was in College touring through Europe, the only things from home were the American songs on the radio and the many McDonalds. But the past five years have seen company's like Airbnb and Ikea begin to make every place seem startlingly similar, at least in its on-the-ground decor.
Airbnb's original promise, if you recall all those long years ago, was to "travel like a local." The idea was to stay in a real home, in a real neighborhood not entirely populated with tourists. That's changed of course, with Airbnb increasingly dominating tourist centers the world over. Now add Ikea to the mix, and it is making for an uncomfortably homogenous travel experience - a flattening out of individuality and history.
The Swedish chain now operates in 52 countries. Here's the depressing map, via Wikipedia. Blue is existing markets, yellow is planned markets for expansion: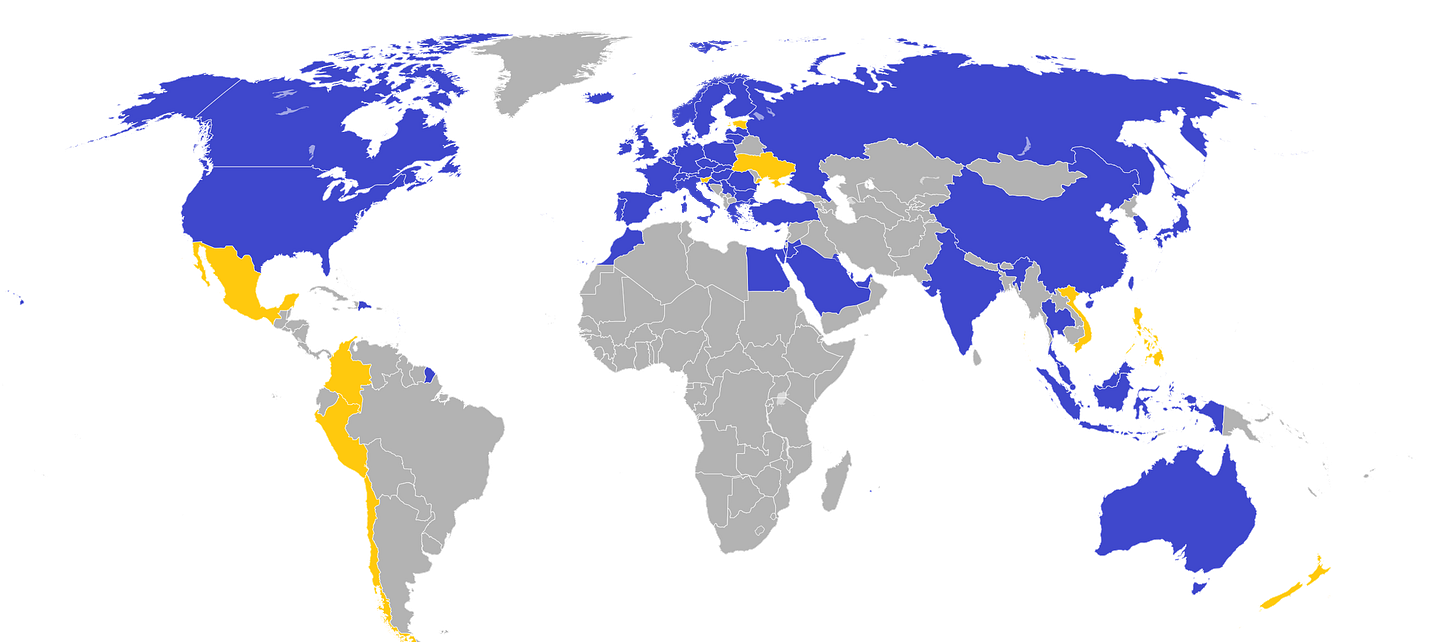 Oof.
What I'm Watching
This week I finally got around to watching the pilot episode of Years and Years, an HBO series that I've seen described as Black Mirror mashed with a British family drama. It was fantastic. An eerily plausible look into our near future. Watch with caution, because it'll linger with you a while.
Here's the trailer:
Signing off for now,
- Russell Max Simon